Hand Crafted Sterling Silver Bat Studs
00163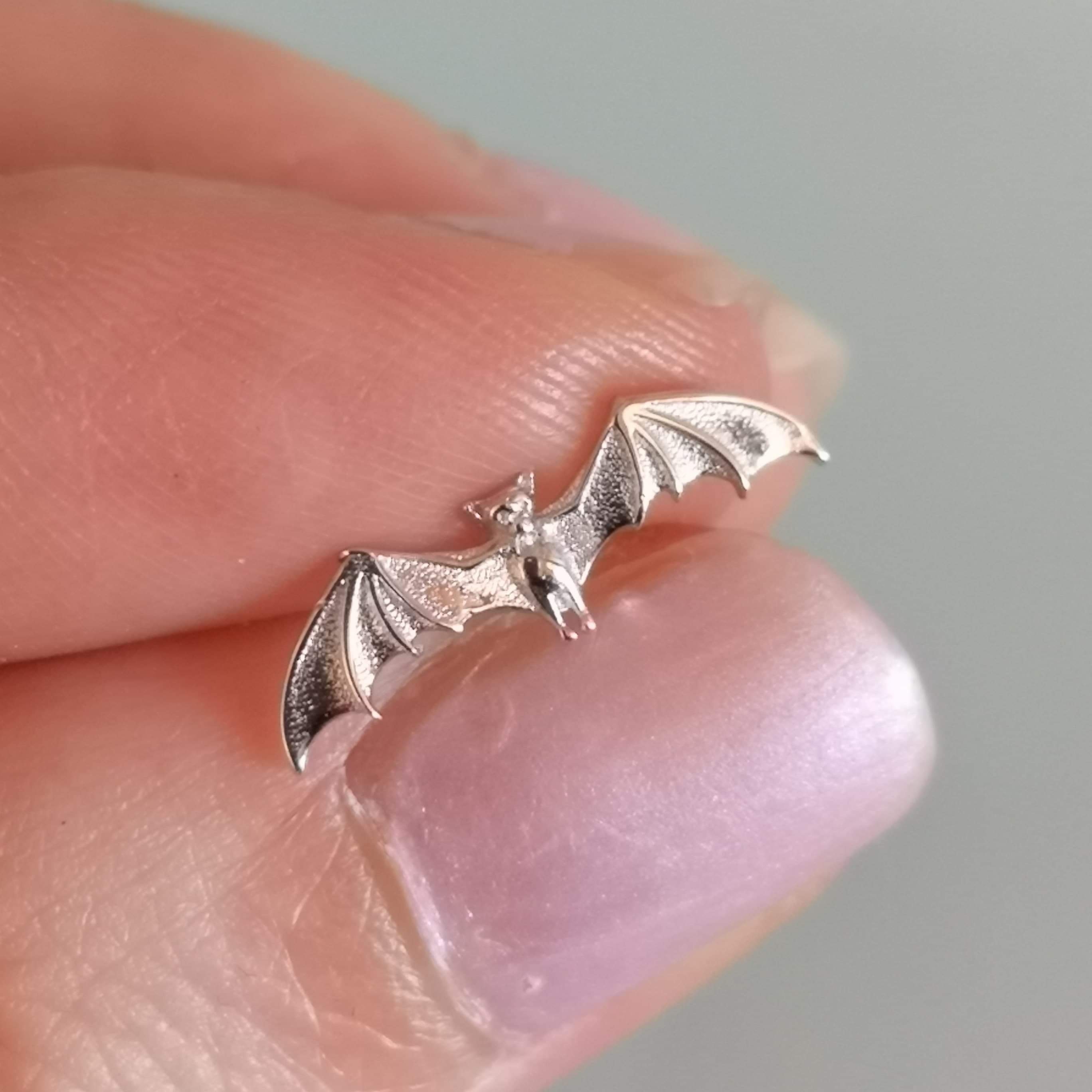 The majestic beauty of the night has been captured in these solid Sterling Silver bat earrings.
The Australian Flying Fox is a beautiful creature known to be highly intelligent and social. They are also one of the most important players in the cross pollination of coastal forest trees. Without the Flying Fox the Australian forest and the Native animals that live in these forest would greatly suffer.
These earrings are original pieces that were sculpted in Australia on the Gold Coast by a local artist Wendy Sierra.
These earrings are great for sensitive ears, nickel free and hypoallergenic.